Press
.
.
Also check out:
Chelsea's Site
and
BuzzFeed: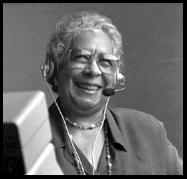 Operators are Standing By!
Someone won't leave you alone?
Give them "your" number: 212-479-7990
The official New York Rejection Line!

The rejection line team takes care of the rest, providing premium rejection services -- completely free of charge!!
It's that simple.
We do the rejecting. You spend time doing things you enjoy, like walking in the park, going to cultural events, and dating attractive people.
Rejection Line Tips:
Streamline your personal business, and familial relationships
Use at bars, clubs, and art exhibitions
Page to cell phones and beepers
Write on bathroom walls
Store in your cell phone as your "private line"
Leave as a mysterious and sexy voicemail
Give to creditors, telemarketers, and religious zealots

The Rejection Line is hiring! We are seeking creative, ambitious, motivated individuals to join our team. Please send a one page text resume and a short personal statement to jobs@rejectionline.com.
Featured in Observations Vol. XXVI
Please direct questions to info@rejectionline.com. Copyright 2001, 2002, Jonah and Chelsea Peretti, all rights reserved. Unauthorized commercial use of the "Rejection Line" or the rejection line concept is strictly prohibited. Non-commercial rejection lines are permitted, but please, make sure they are funny and not just mean. Send your rejection number and we will post it!